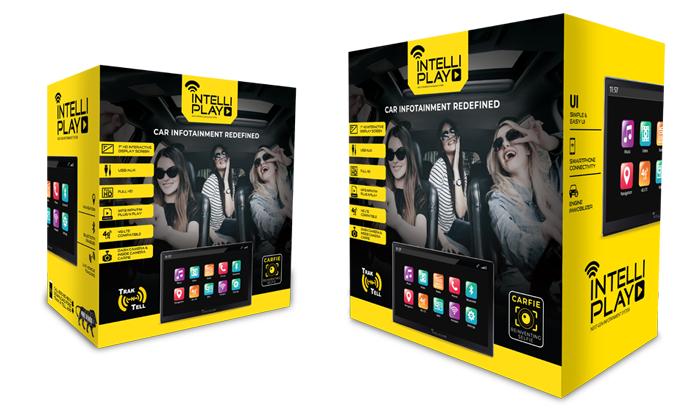 4G SIM
validity
Screen
Size
Operating
System
RAM &
Storage
GPS
Tracking
Engine
Immobilizer
Panic
Button
Car
Finder
Fuel
Monitoring
Installation
Location
Full
Specification
1 year
7"
multi-touch capacitive
Android
2GB & 32GB
Yes
Yes
Optional
Yes
Optional
Dashboard
Spec Sheet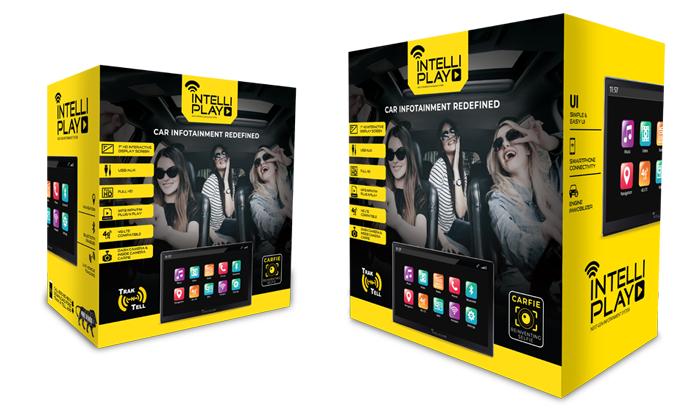 4G SIM
validity
Screen
Size
Operating
System
RAM &
Storage
GPS
Tracking
Engine
Immobilizer
Panic
Button
Car
Finder
Fuel
Monitoring
Installation
Location
Full
Specification
1 year
7"
multi-touch capacitive
Android
2GB & 32GB
No
No
No
No
No
Dashboard
Spec Sheet
IntelliPlay Lite
Trak N Tell presents IntelliPlay Lite, a revolutionary infotainment device for your car. Engineered to keep you entertained, it supports a built-in 4G LTE SIM to ensure a seamless "connected car" experience on Indian roads.
A pioneer in vehicle telematics, Trak N Tell has designed the device with an aesthetic sensibility that complements your lifestyle. Clearly a product of breakthrough technology and years of persistence, IntelliPlay Lite is not just another accessory - it is the future of in-car entertainment.
Key Features
ANDROID DEVICE
Use your favorite apps like Google Maps, YouTube & much more. The built-in 4G LTE SIM throws your worries about battery & Bandwidth out the window.
GOOGLE MAPS
Finally...an infotainment device that you can use to navigate through the city!
YOUTUBE
Play your favourite YouTube videos on the go with the built-in 4G LTE SIM.
BUILT-IN 4G LTE SIM
The IntelliPlay Lite comes with a built-in 4G LTE SIM With enough bandwidth to stream all your music and entertainment.
4G WI-FI HOTSPOT
Stay connected on all your devices with the Wi-Fi Hotspot powerd by the built-in 4G LTE SIM.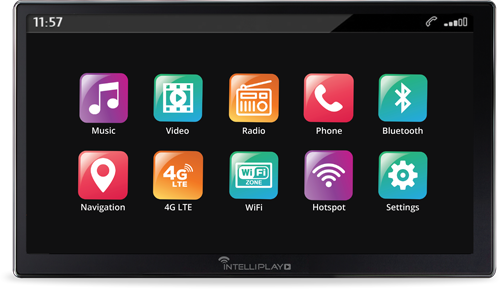 LIVE VEHICLE TRACKING
Be it stationary or mobile, you can discover the precise location of your car via the Trak N Tell app.
ENGINE IMMOBILIZER
Immobilize your car with a touch. Prevent theft and be in absolute control of your vehicle.
7" TOUCH SCREEN
Play all kinds of video formats on it's interactive, 7 inch, capacitive multi-touch screen.
BLUETOOTH ENABLED
Bluetooth for making calls, listening to music or watching videos.
USB
Connect your external drives and music players to IntelliPlay Lite and let entertainment take over.
MP3/MP4/FM PLUG N PLAY
Now enjoy all audio formats without any hassle. Or else, simply turn on the radio.
SIMPLE & EASY UI
Despite its many features and offerings, IntelliPlay Lite boasts of a very user-friendly interface.
SMARTPHONE CONNECTIVITY
For more ease of use, IntelliPlay Lite enables seamless smartphone connectivity.
Want to know more about this product