Do you tend to often misplace everyday essentials like keys, wallets and phones? If yes, Intelli1 is just what you need.
A pioneer in telematics solutions, Trak N Tell presents a breakthrough technology that helps you locate such items. All you need to do is attach the bluetooth-enabled Intelli1 tracking device to these belongings and use the Trak N Tell app to find them in seconds. Once you've hooked Intelli1 to an item you often misplace, you will be notified of its location via the app.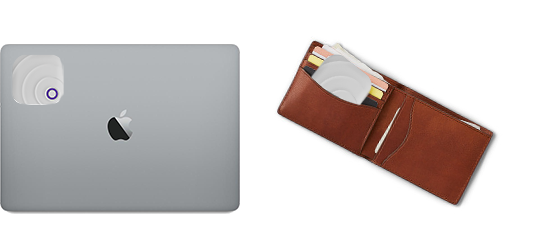 Key Features
Separation Alert
This unique feature will never let you leave your valuables behind. Intelli1 will raise an alarm on your phone whenever you're separated from any such belonging.
Located by Sound
Intelli1 helps locate lost items by playing a loud tune until you find it.
One Touch Find
By simply tapping once on the Trak N Tell app, you can make the device beep and find a missing item.
Location Record
If your Intelli1 gets disconnected from your phone, the Trak N Tell App will show its location on a map.
Anti-loss Mode
Use anti-loss mode for items that you need to take with you every day.
Replaceable Battery
Although the device battery is built to last, if need be, users can replace it with a new one on their own.
Want to know more about this product